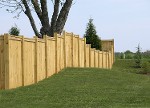 We are a leading company of remodeling and we take pride in offering the best services.
We have many years of experience not only with our service also to the treatment of our customers; No
matter the size of the project, our team of professionals wi'll plan, design, and construction the most demanding projects;
To create healthy,efficient and beautiful homes.
We are dedicate to serving the needs of our customers each and every day.